Our Story
Founded by sisters, Eloise and Sophie, Elph Ceramics is a unique combination of artistic sensibilities and minimalist design. Elph ceramics was born from Eloise's passion for making functional ceramic art pieces and Sophie's goal of creating an iconic Australian design brand. Eloise is a ceramic artist and production potter and Sophie is an Industrial Designer.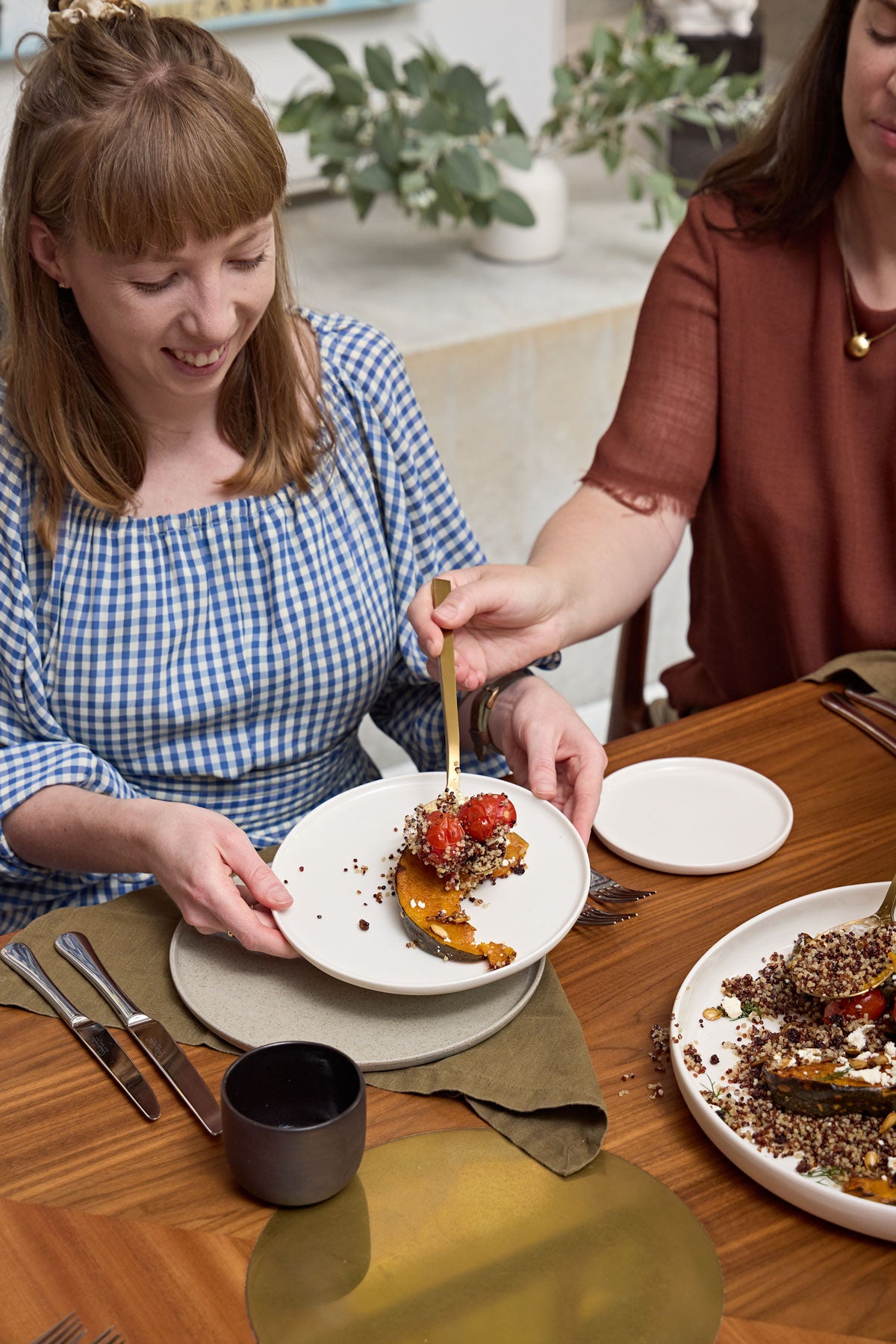 Meet Eloise (El)
Eloise is an experienced and highly skilled ceramic artist and production potter. Her attention to detail and unrelenting standards of production give our pieces their incredible quality.
"My favourite piece is the Tiny House. I originally designed them as a form to test glazes so I was excited to include them in our new range."
Discover the Tiny House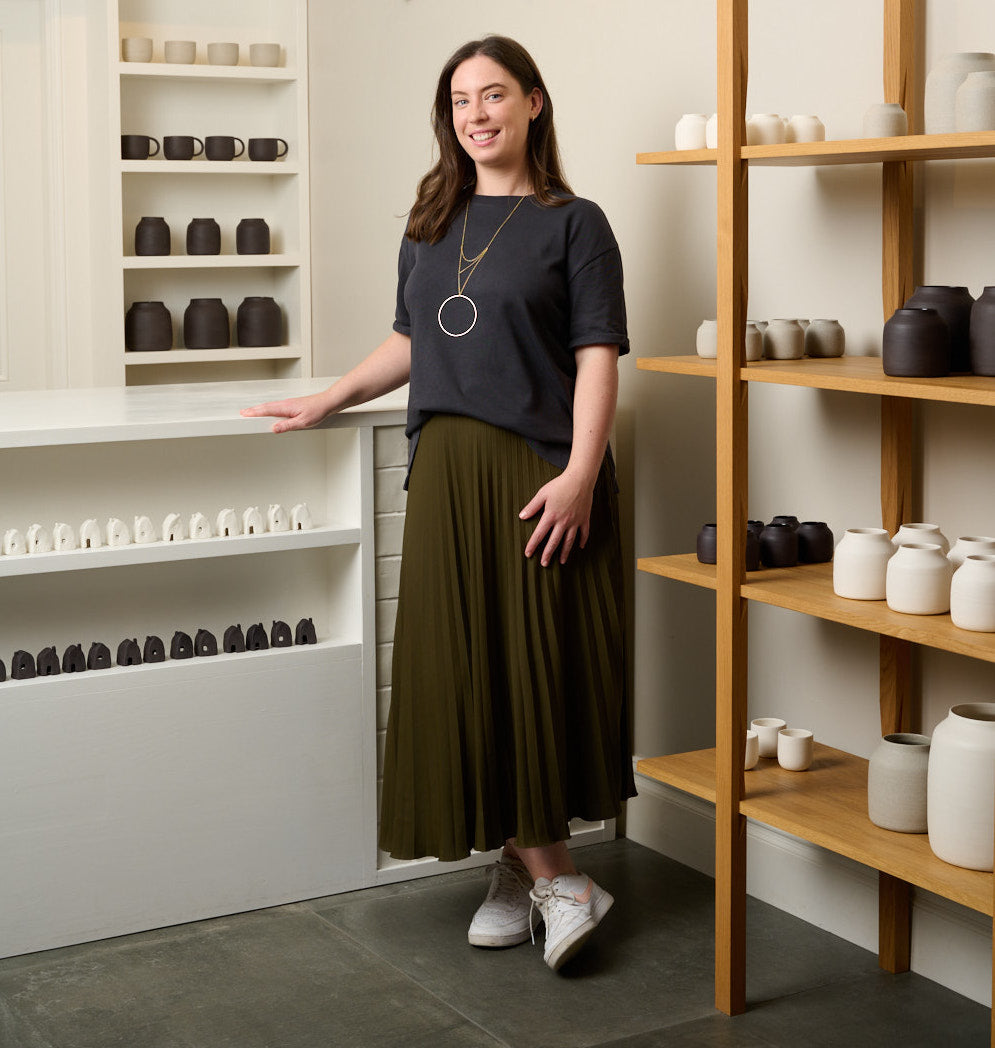 Meet Sophie (ph)
Sophie is an industrial designer with over ten years experience in the interior design space. Her love of functional minimalism gives our products their effortless usability.
"I love entertaining so having great serving pieces is a must-have in the collection. My favourite piece is the Dip Bowl, it's great for shared sides and dips but is equally useful for snacks and ice cream!"
Discover Dip Bowls
Shop the collection
Regular price

Sale price

£19.00 GBP

Unit price

per

Regular price

Sale price

£30.00 GBP

Unit price

per

Regular price

Sale price

£35.00 GBP

Unit price

per
Our Design Ethos
Locally Handcrafted

By using locally sourced materials and manufacturing onshore we are able to reduce our environmental transport cost significantly compared to using imported clays and manufacturing offshore.

Timeless Design

By approaching our design process with longevity in mind we are ensuring that we are not unnecessarily depleting resources. Our pieces are designed for everyday use and to be cherished and kept forever. This helps to reduce their environmental impact over their usable life.

Sustainably Made

Our regional location allows us to implement sustainability practices that wouldn't be possible in an inner city location. Among other initiatives, we installed solar panels last year to help offset our kiln firings. Harvested rainwater is used for production, which is filtered and used to water the garden. Our clay offcuts are recycled for reuse. 
Sustainability Initiatives
Material Choice

Elph Ceramics pieces are crafted from Australian-made mid-fire clays. These clays are fired to a lower temperature than traditional tableware clays without compromising quality. The lower temperature uses less electricity and extends the life of our kilns.

Our raw material clays are produced on Australia's East Coast and our ceramics are manufactured in NSW reducing environmental transportation costs. This is especially important as clay is very heavy to ship!
Clay Recycling

By throwing our pieces on the pottery wheel, we have very little raw material waste. The clay offcuts created during production are recycled to be used again. This is a labour-intensive choice and is more expensive than purchasing new clay however it is extremely important for us to reduce material waste.
Solar Panels & Harvested Rainwater

Our pottery has high-quality roof mounted solar panels and a battery. This helps us offset the power used during production, and reduce grid power used during kiln firings.

The water used in production is harvested rainwater. Any wastewater is filtered using a clay ablution system before being used to water our garden
Packaging

All the materials used in packaging are recyclable. We use No Issue Tissue and recyclable Hex Wrap to carefully gift wrap our ceramics.

To protect our ceramics during delivery we use biodegradable pebble fill which can be composted.
Community Commitment

A key goal we have as we grow is to create meaningful employment for ceramicists in Australia. We love being a part of the Australian ceramic ecosystem and although we are one of many ceramic studios in Australia, the decisions that we all make impact the future of this vibrant industry.

Thank you for supporting Australian-made.