Care Instructions
Elph Ceramics are designed to be used every day. For this reason, we made sure they are able to be put in the dishwasher and microwave. As they are special, handmade pieces, each with many hours of work put into them, we ask that you treat them with care. We've put together a few tips to help you keep your ceramics safe for many years of enjoyment.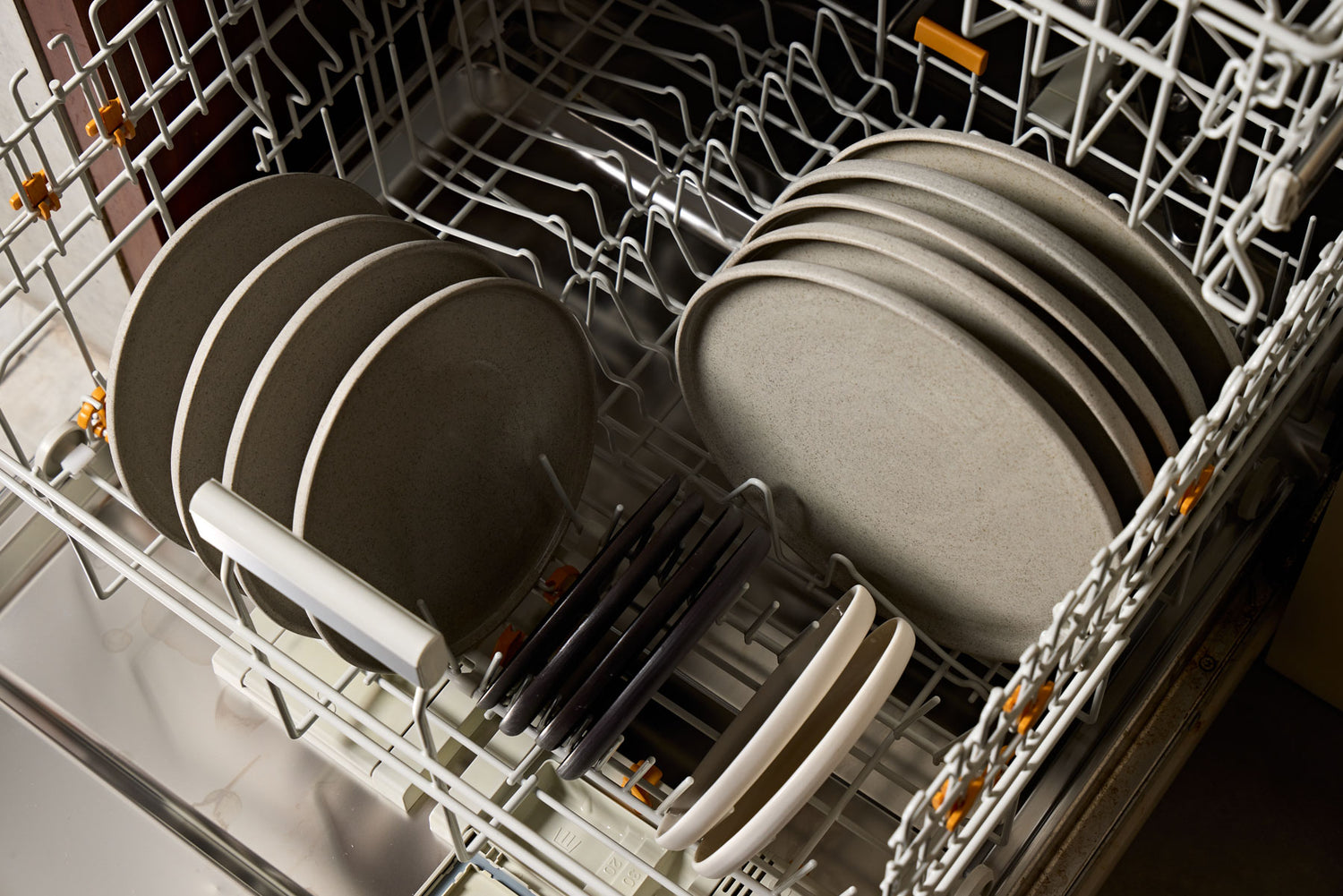 Microwave & Dishwasher safe
Elph Ceramics are made to be used everyday and can be placed carefully in the dishwasher and can be used in the microwave. Avoid placing suddenly in extreme hot or cold environments such as a hot oven or freezer as this could cause thermal shock and result in cracking and/or breakage.
Collapsible content
Wear & Tear

Light staining may occur overtime on any ceramic object. Do not to leave staining foods such as tea, red wine or rich sauces in your ceramics for longer than a few hours and using ceramics while wearing lipstick and can lead to permanent staining.

Stains usually disappear when washed with a slightly abrasive sponge or in the dishwasher, however, this is not guaranteed.
Thermal Shock

Clay expands and contracts when it is heated or cooled. If this happens suddenly, it can cause the ceramic to crack or even shatter.

Please do not place any elph ceramics in the freezer and take care if pouring hot water into cold cups or placing hot objects onto cold surfaces. e.g. if you are taking a ceramic out of the oven, place it onto a timber board instead of a cold bench top.
Warranty

While robust and designed for everyday use, Elph Ceramics are not indestructible and must be handled with care. They will break if dropped, hit against hard objects or affected by thermal shock.

We do not take liability for accidental breakage or reasonable wear and tear.

If you believe your product has a manufacturing fault, please get in touch via hello@elphceramics.com
Broken Ceramics

Once a ceramic object is broken it cannot be repaired to its original condition.

We discourage using elph ceramics if broken as breaks are sharp. Also any adhesives used to 'fix' ceramics can be toxic when ingested or become unstable when heated.

If you break your ceramics, please dispose of them following your council guidelines. Unfortunately ceramics are not recyclable.
Each piece is handcrafted and small surface imperfections can be expected. We believe this adds to their individual character and is something to be treasured.